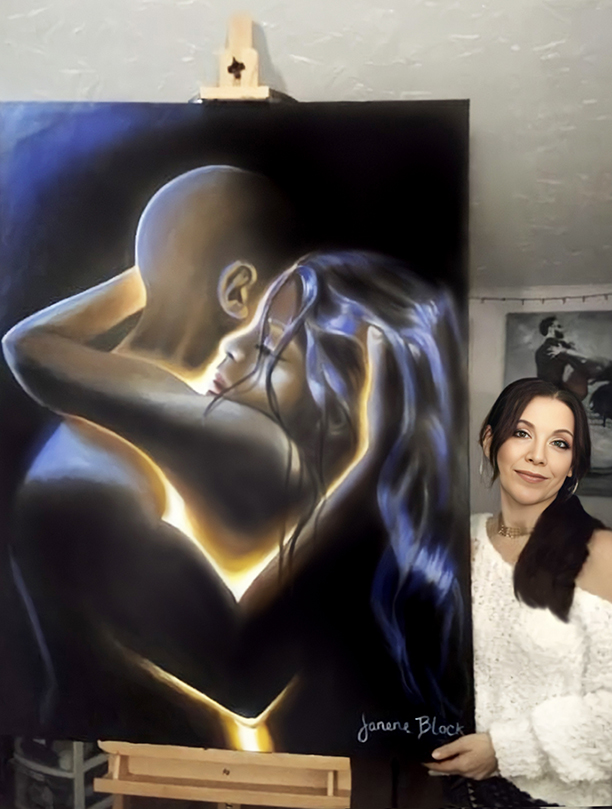 Biography
I am an artist who loves to inspire and uplift people. My work is influenced by a deep curiosity to understand relationships in nature and in people; the causality and duality between anything and everything is fascinating to me. I notice things like:  the way sand on a beach is shaped by wind and water, the pattern of wood grain, formations in mineral rock, the way light affects an object and how shadow is formed from it, and the unique colors and pattern variations in living things. 
My childhood dream was to be a professional dancer or a gymnast and I often include these elements into my art. I'm also inspired by the struggles, strengths, and triumphs that people (and all living things) experience. They serve as great markers and reminders to live with curiosity, gratitude and grace. In my work, and in my daily life, I draw my observations from a point of compassion and I hope that my paintings inspire people to feel the same.
Being an artist has and continues to be a peaceful and happy place for me to exist in the world and gives me the ability to heal and create joy.  It has also been a great way for the introvert in me to connect with people in the most beautiful way.  
Ultimately, being an artist helps me continually find myself, inspire others and be in love with existence.  It gives me purpose.
"My life's intention is to create work that inspires love, vulnerability, and belonging."
~Janene Block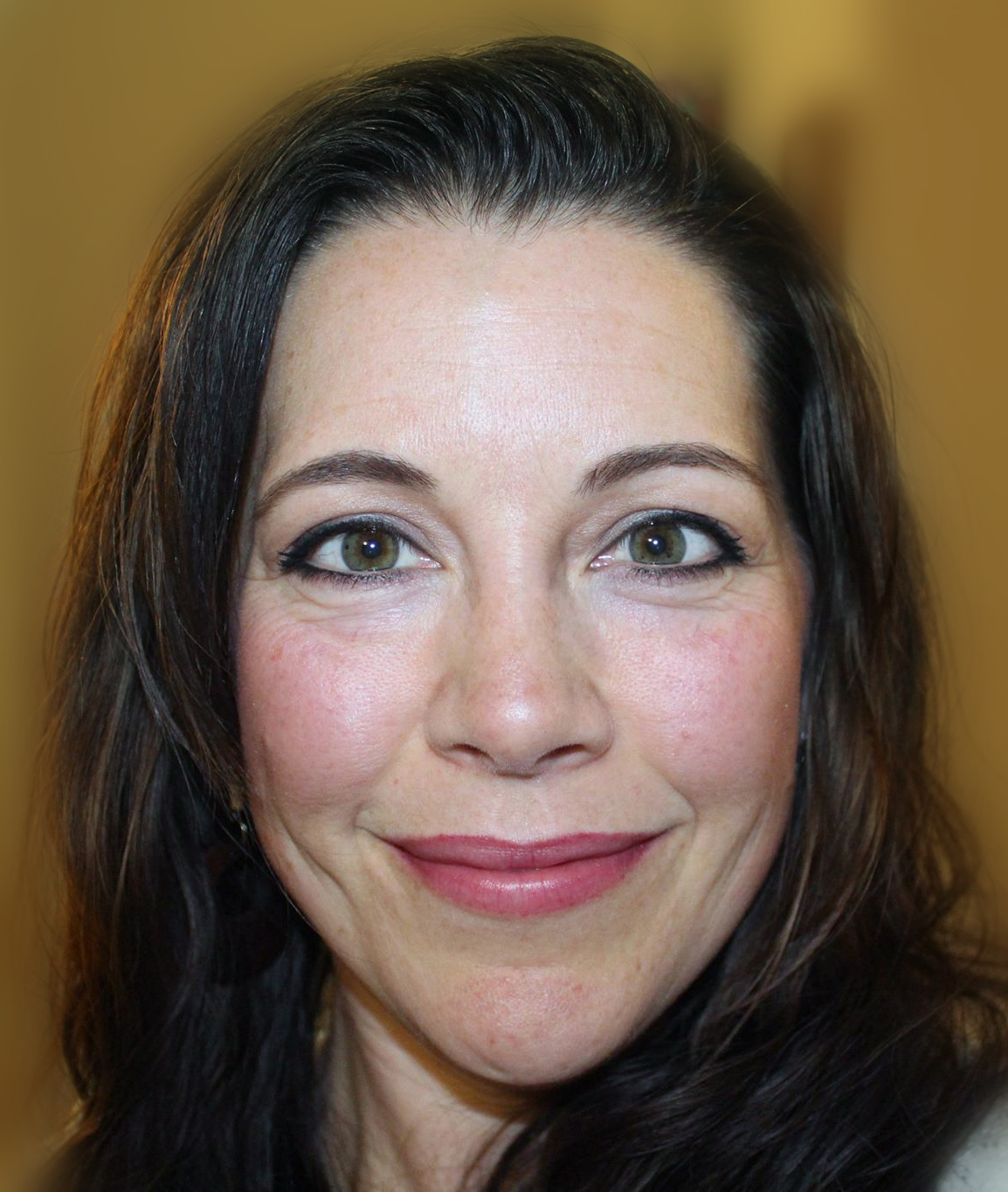 Janene Block is a classically trained, professional artist who paints portraits, landscapes, and murals.  A Eugene local for over 35 years, she has contributed to her community by designing and painting various projects for clients and public programs, including murals for the City of Eugene, El Camino del Rio Elementary School, and scenic painting for Upstart Crow Theatre.
She has received recognition for her contributions, including a very special one where she was honored during her daughter's school assembly for donating a mural to their newly built school. In the past she has taught art to all ages and abilities, with an emphasis on inclusion and adaptive modalities. She feels her most important work has been in painting memorial portraits to honor people and pets who have passed. It is a special way to give an everlasting tribute to them; a final gift. When she is not working on memorial portraits, her studies focus on the subjects of connection and relationship.
She entwines emotion into her paintings to tell a story. Often times, this is done through themes of dance and romance to portray a beautiful balance of duality. Janene's work brings comfort and solace for many people. Her ultimate goal is to create art that evokes feelings of vulnerability, connection, and belonging.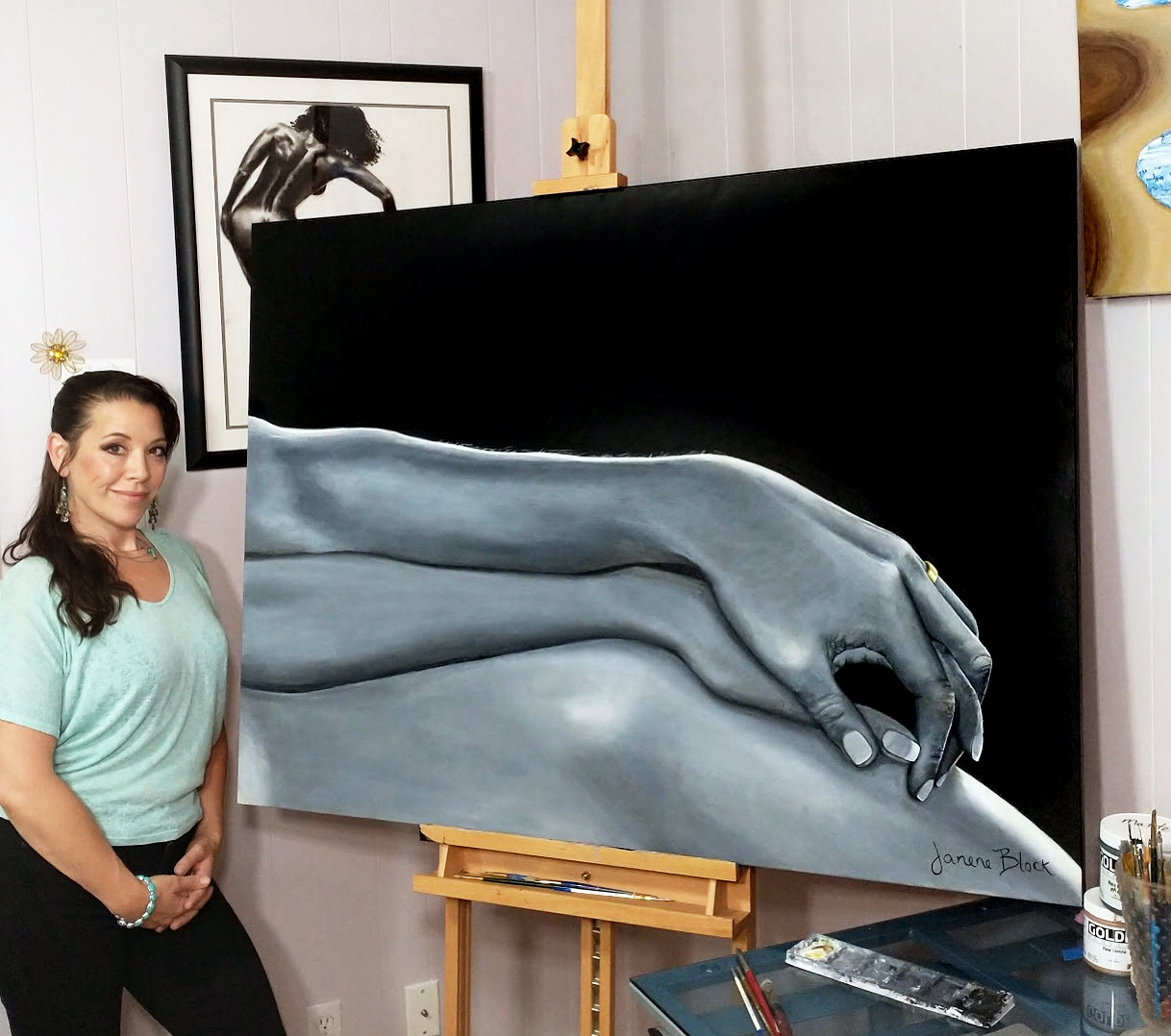 Exhibitions
Lane Community College-Juried 2011
New Zone Gallery Exhibition -2018
Art-Eug 404 -Studio Without Walls Exhibition-2018
Art-Eug 404 -Studio Without Walls Exhibition-2019
Art City Eugene-Winter Window Front Exhibition 2020
Art City Eugene-Spring Window Front Exhibition 2021-2022
JSMA Asian Celebration Exhibition-2022
Volunteerism/Charity:
Upstart Crow Theatre-Scenic Painter 2016-2017
River Road Elementary School-Mural Donation 2017
Eugene Juneteenth Celebration-Community Painter 2020
Greenhill Humane Society-Painting Donation 2021